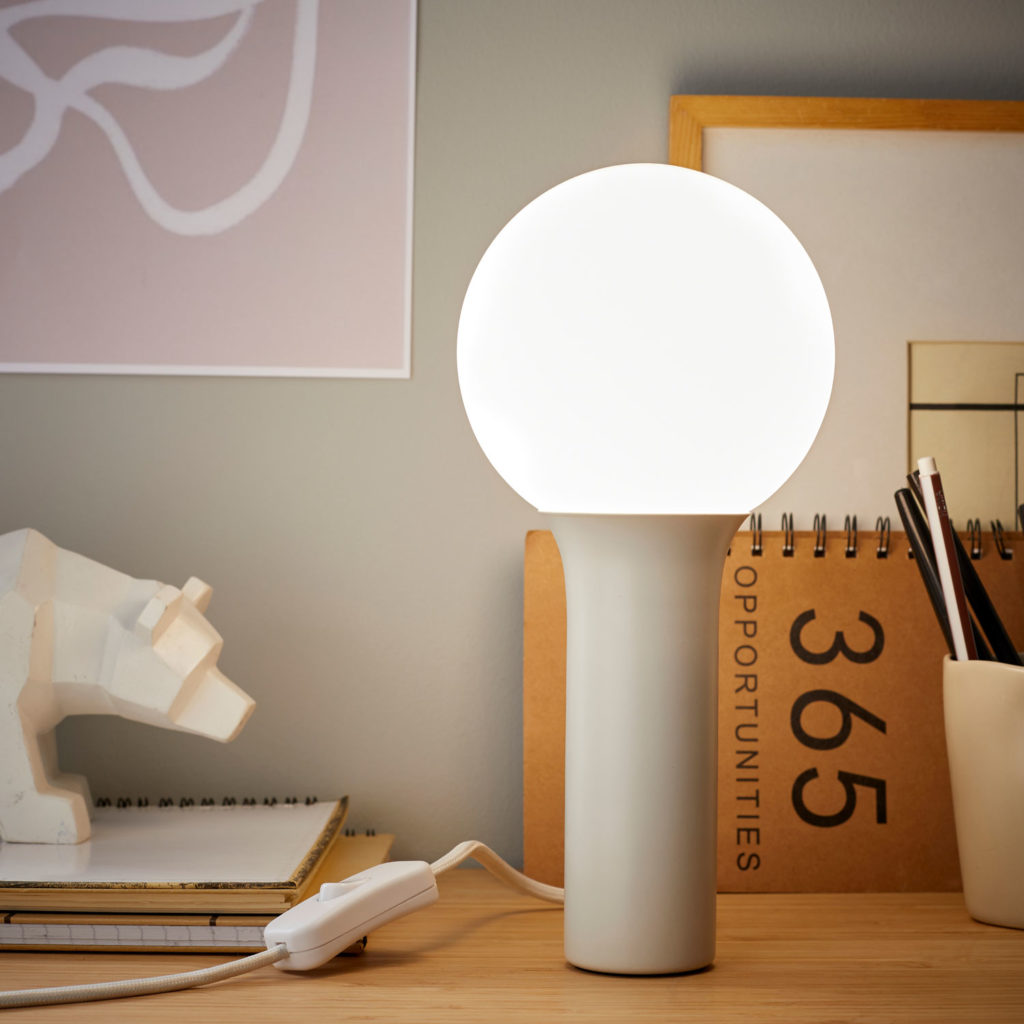 The table lamp Hoki magnifies any round decorative bulb. The main body of the lamp is made of a single stamped metal part which fits the curve of the bulb and draws a continuous silhouette with this one.
An additional weight inside its base makes the lamp really stable and plays with the balance of its unique shape.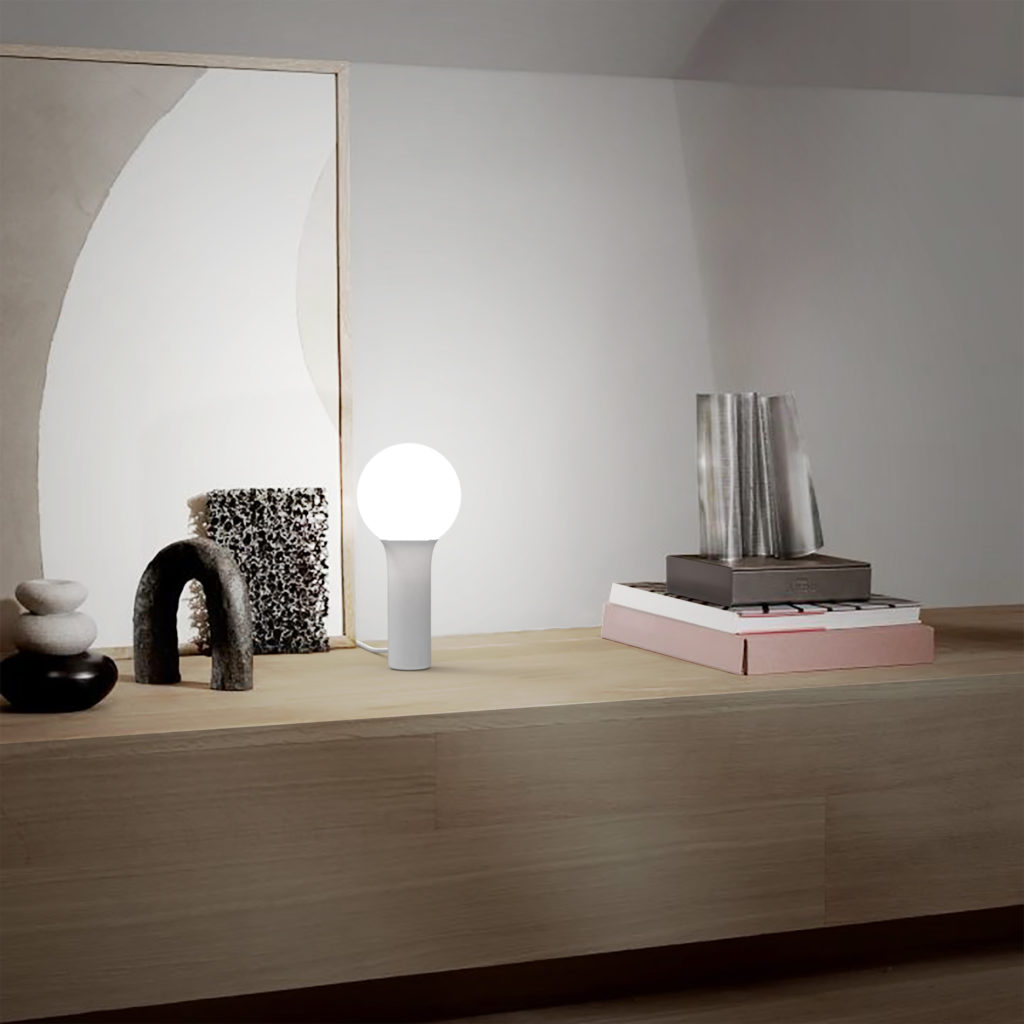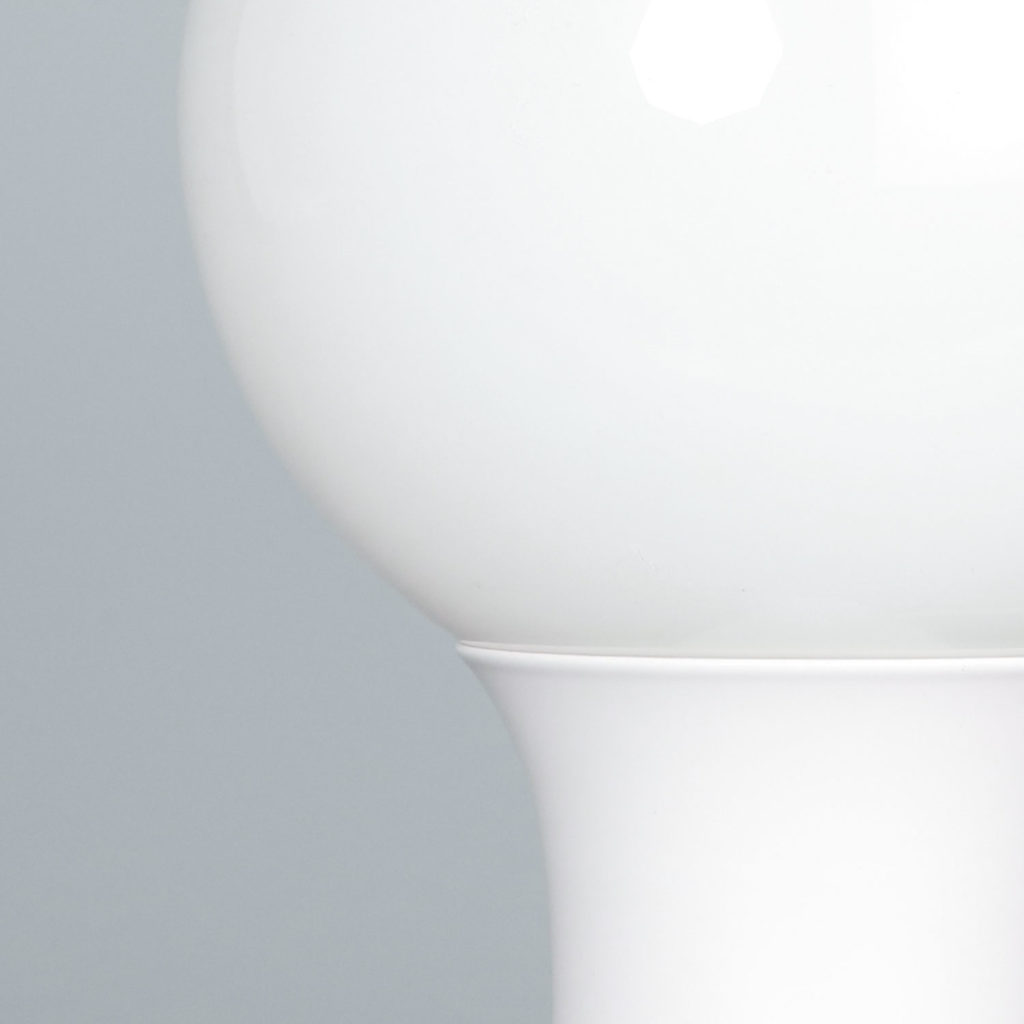 Hoki exists in 4 finishes : matt black, matt white, matt brushed nickel and matt brushed brass. The Hoki series includes a pendant in 3 finishes.