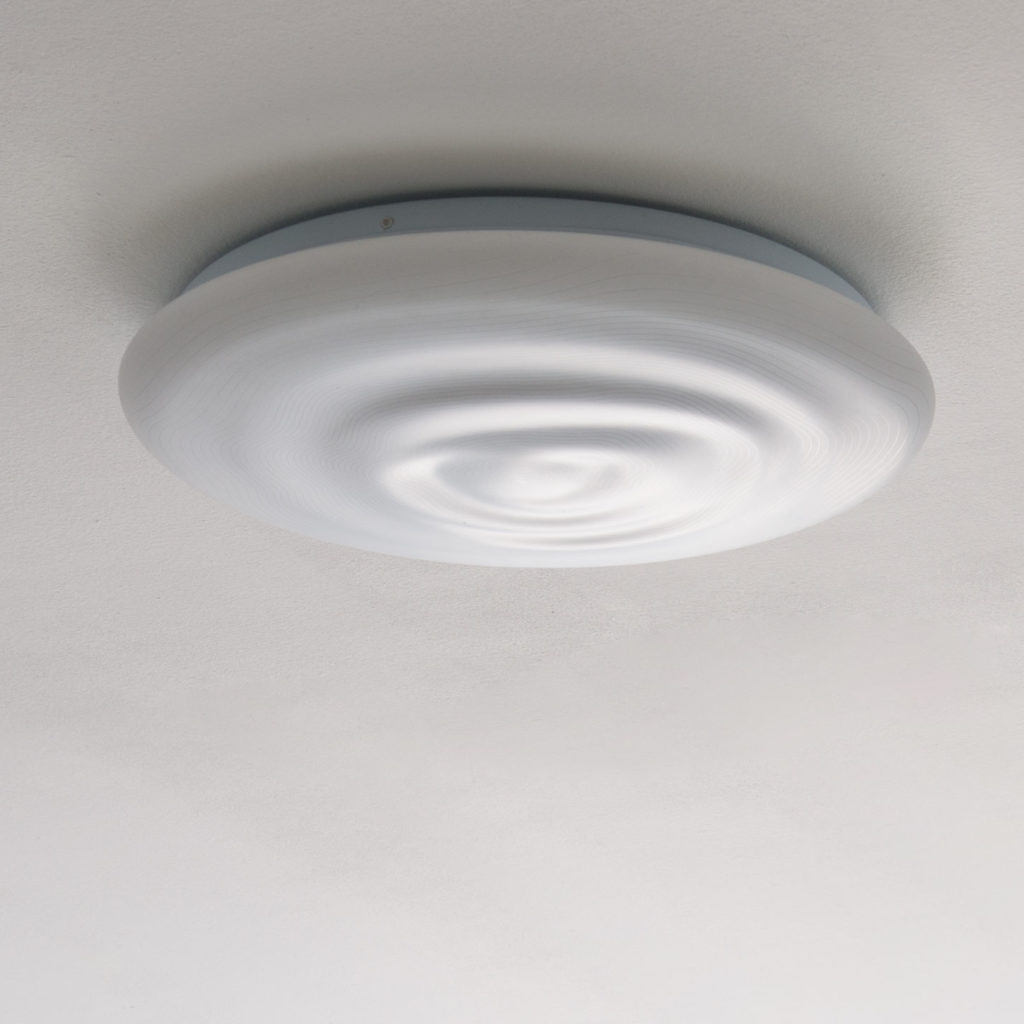 » Flow is warping our perception of ceiling lighting. « 
Flow is the result of the combination of fluid digital shaping and a distorted printed pattern.
The shade of Flow has a complex fluid geometry achievable through a precise digital milling process. Made from a blow molded PMMA single sheet (polymethyl methacrylate), this diffuser is combined with a warped digital pattern printed on its surface.
This combination of warped graphic and fluid shape creates an amazing optical effect that changes your perception of the lamp as you move around the room.
Flow ceiling lamp provides a smooth and homogenous light in a large room. Thanks to a set of led integrated its light temperature is tunable with a simple remote.