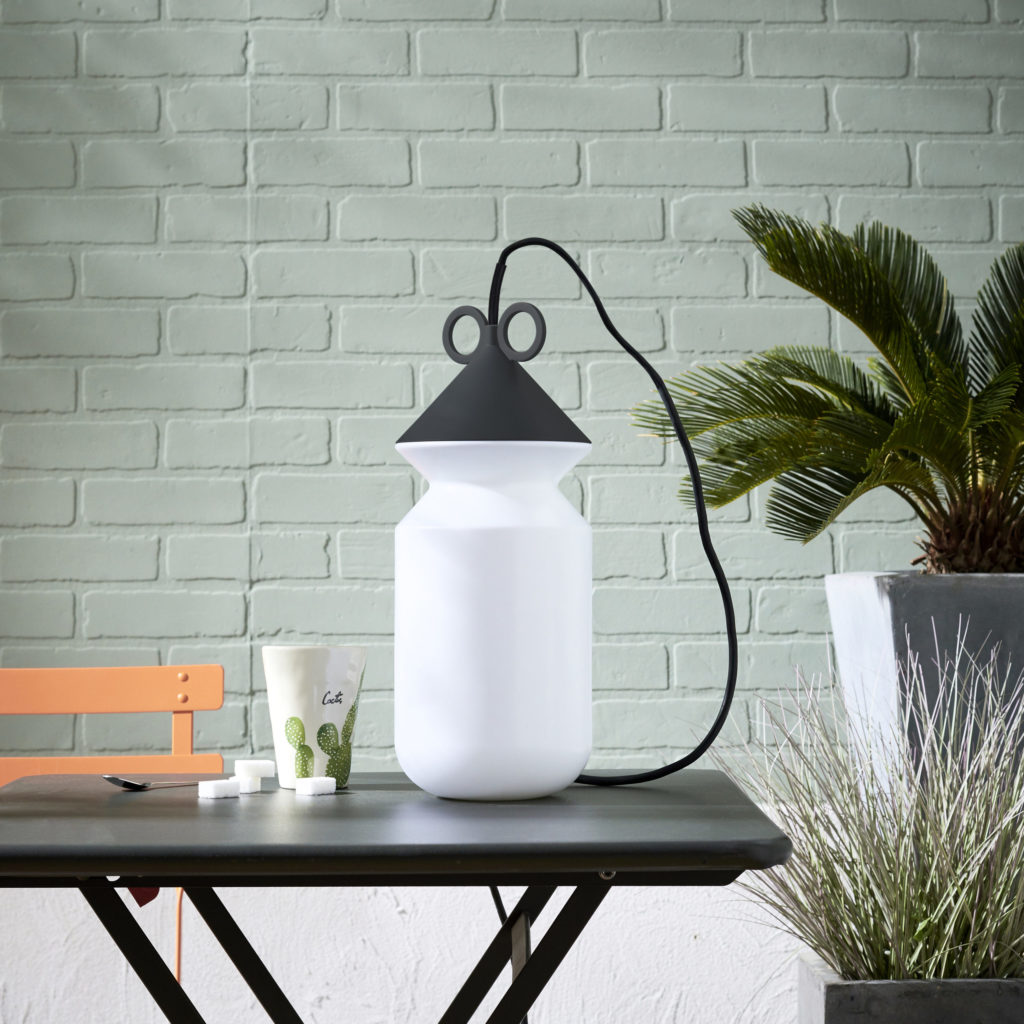 Design exclusive for Adeo
by Isabelle Daëron (Studio Idae) and Antoine Gassion –
Development by Adeo's Inspire lighting team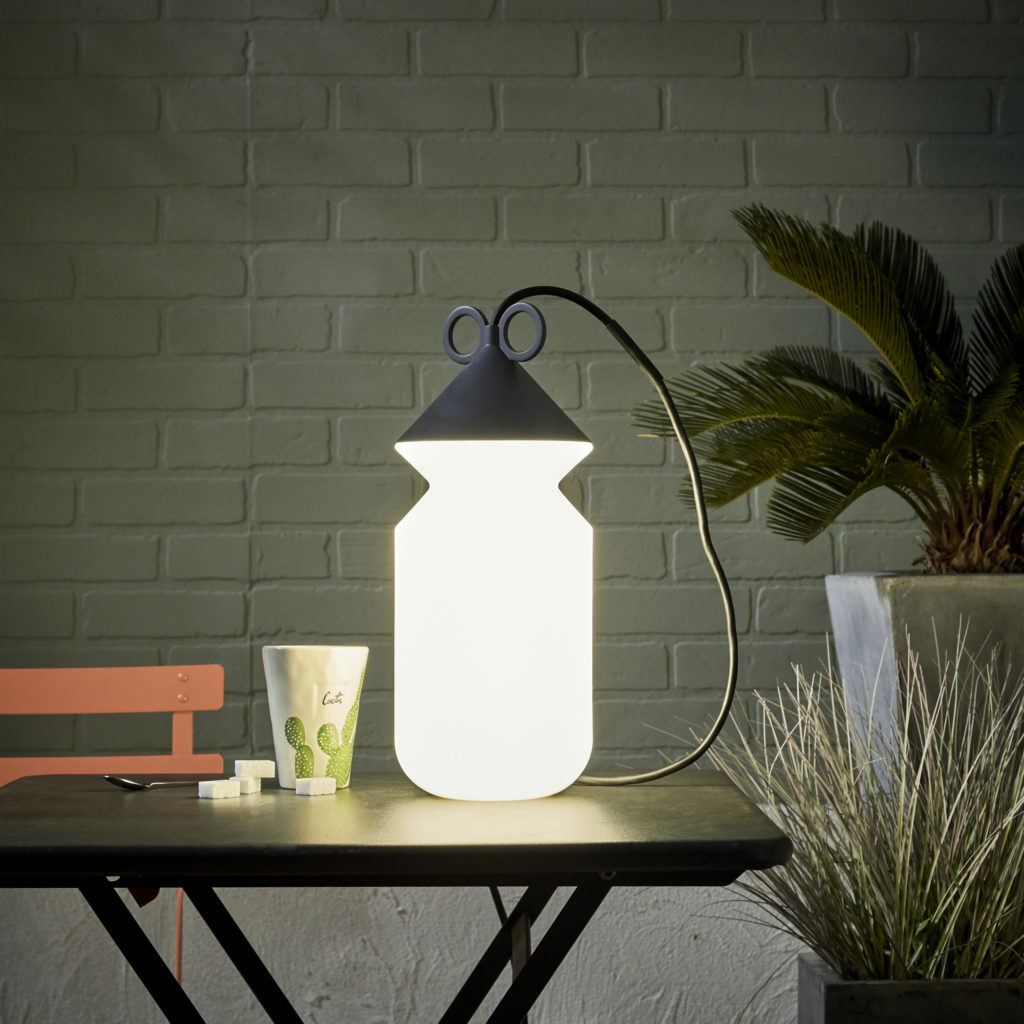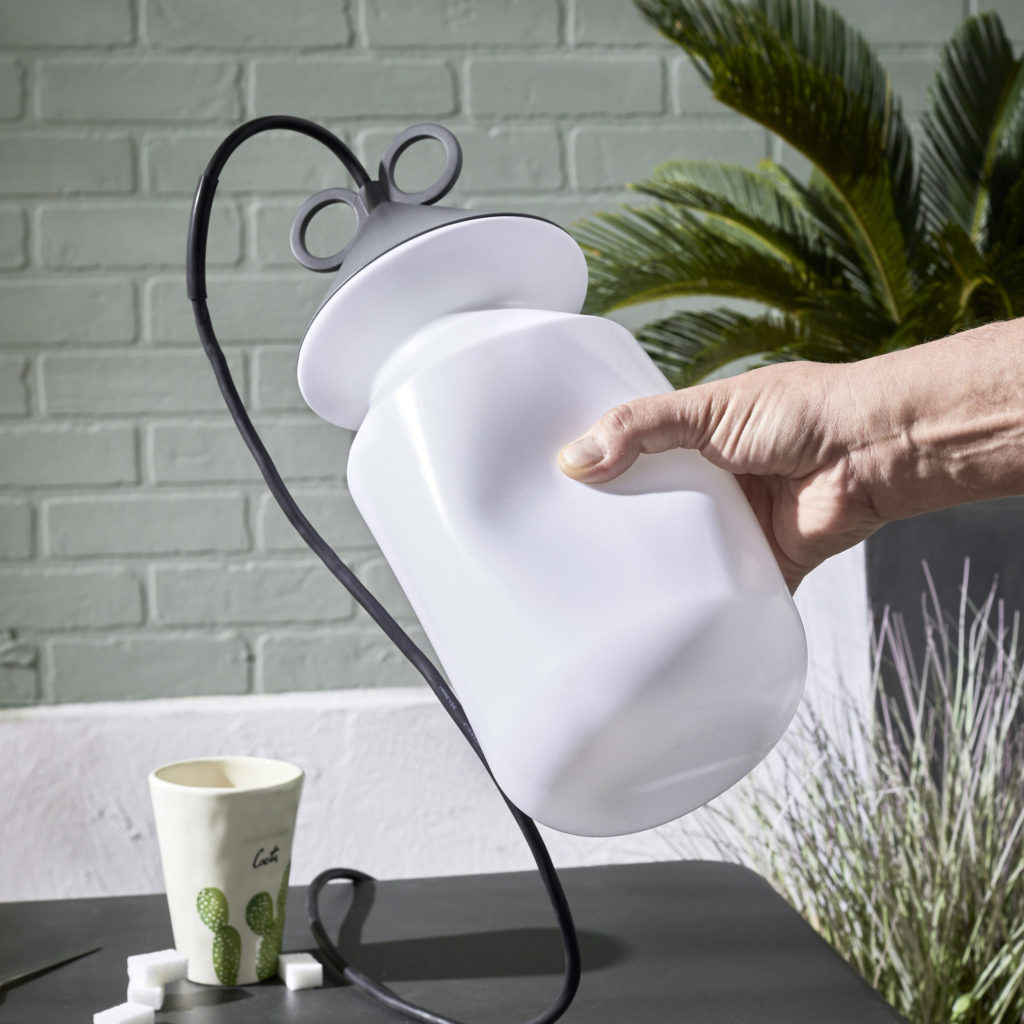 Isabelle Daëron's words
« With Bodo I wanted to create a lamp that can respond to a multiplicity of uses of light outdoors. For that I associated a wired lantern with three supports (foot, hook and wall hanger).
Carried, spiked or suspended, it was conceived to take place temporarily or constinuously in a garden, a terrace or a balcony. The light source evokes the world of marine buoys: rounded shape, flexible material, as an invitation to travel. Bodo returns to his aquatic origins with his foot. The base is a container to fill to ballast the set. »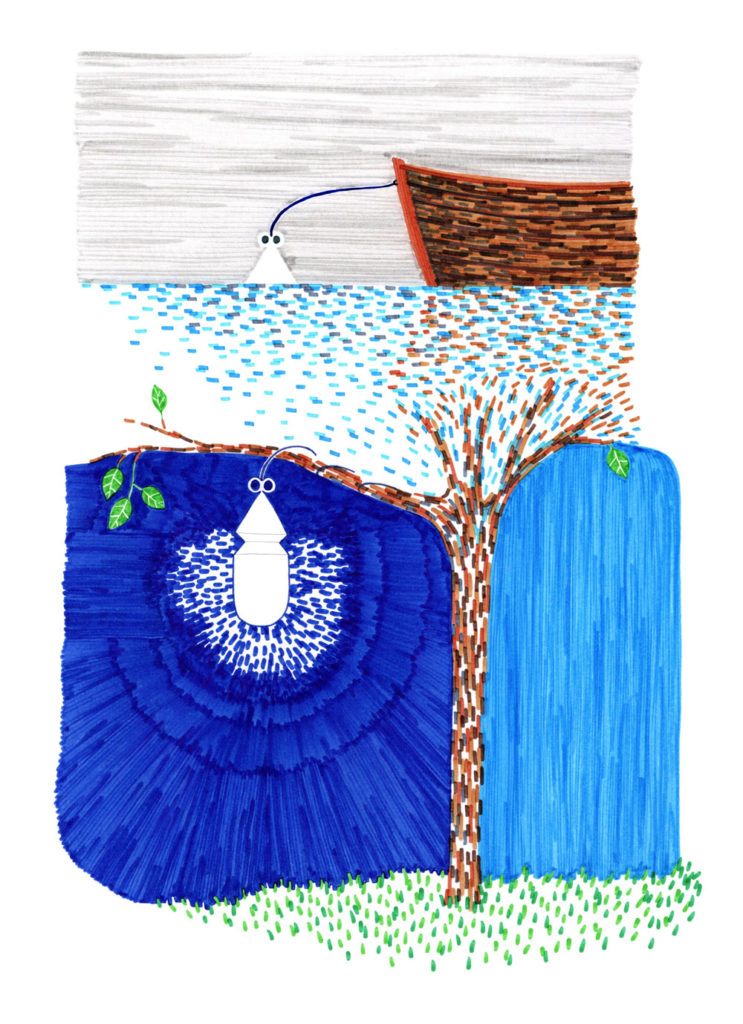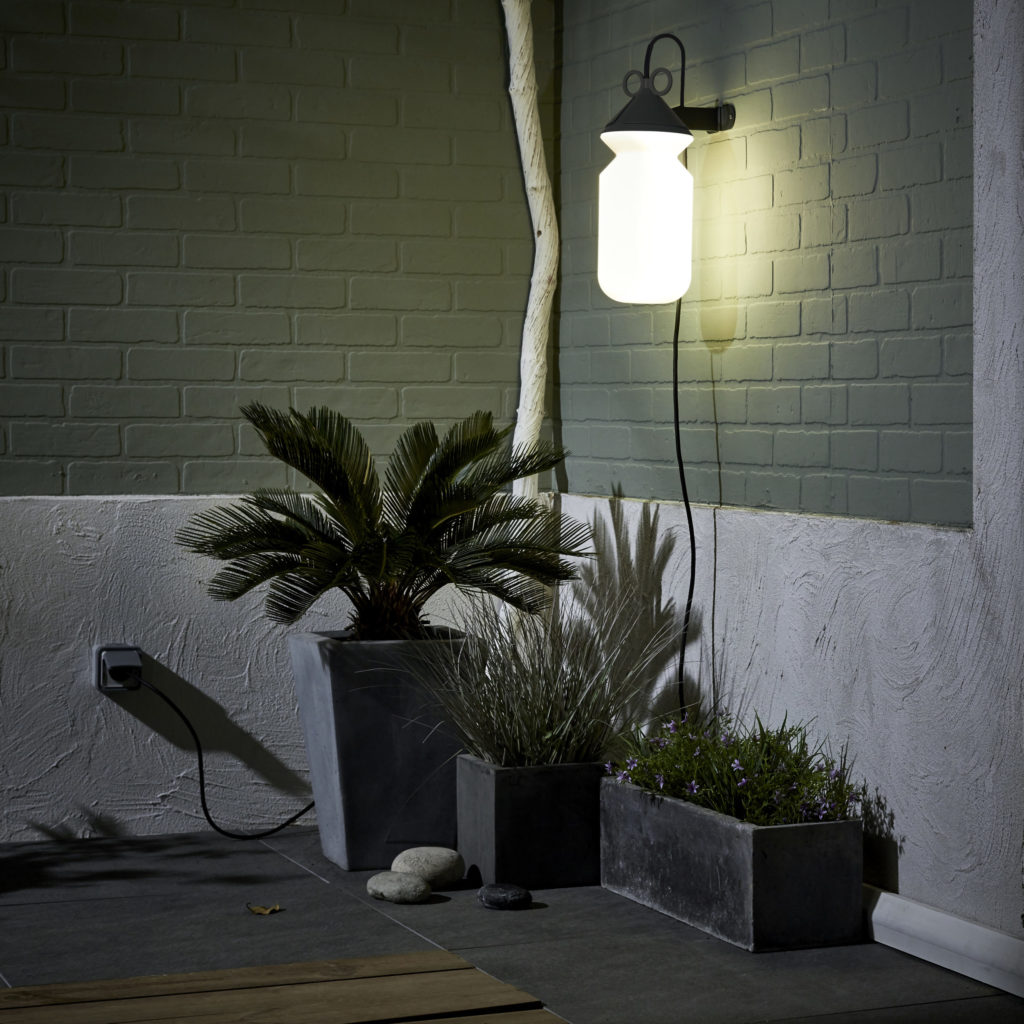 Designer's story
Isabelle Daëron is an awarded designer and researcher in design. Her activity is structured around urban design, space design and product design. She questions contemporary environmental issues and their scope (flow, mobility, public space).
Customers : Hermès, Ville de Paris, Adeo,..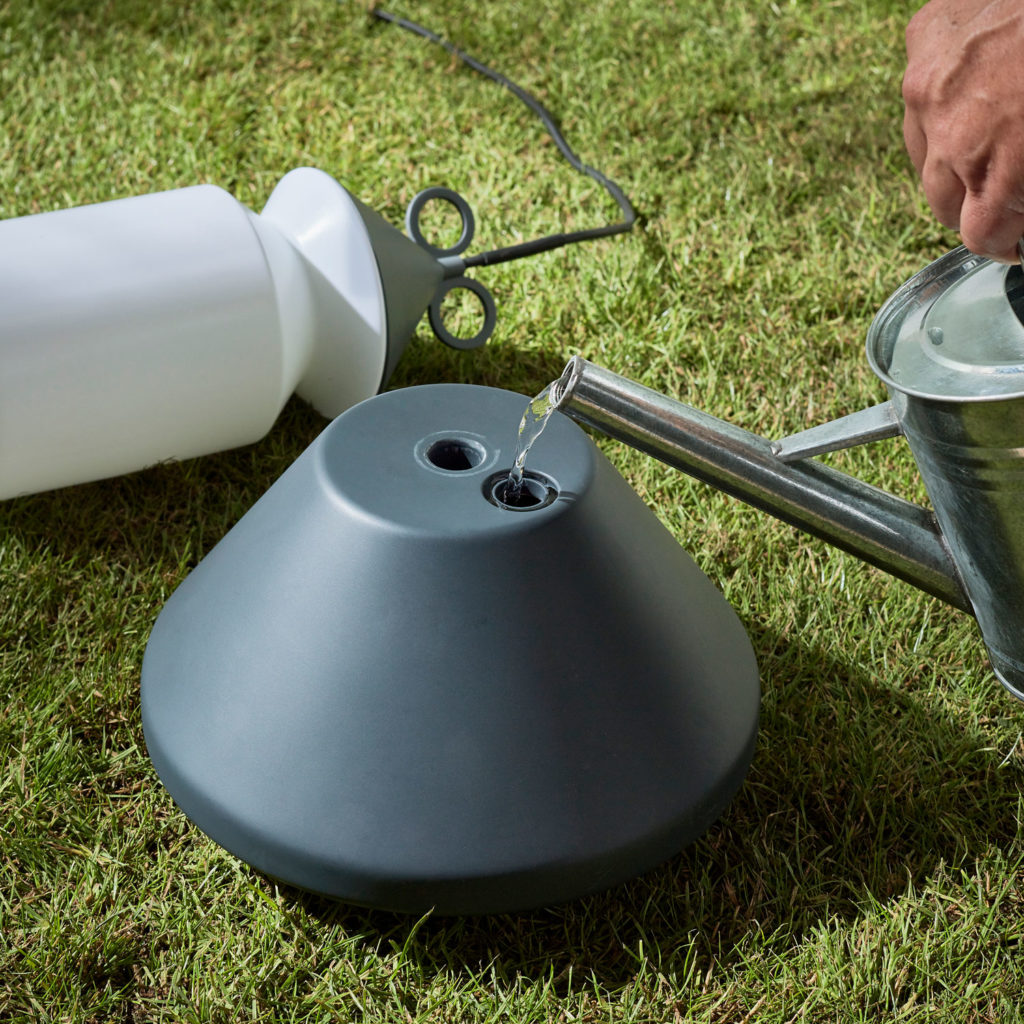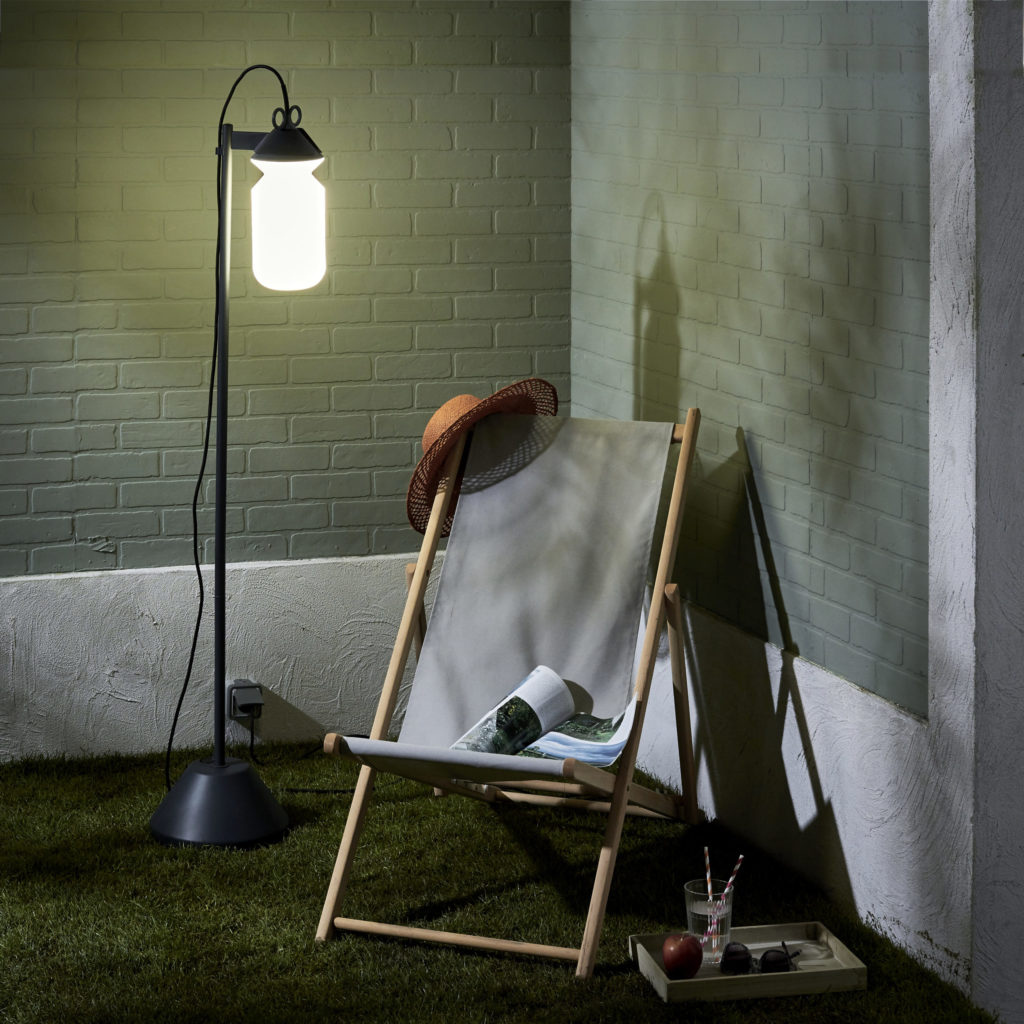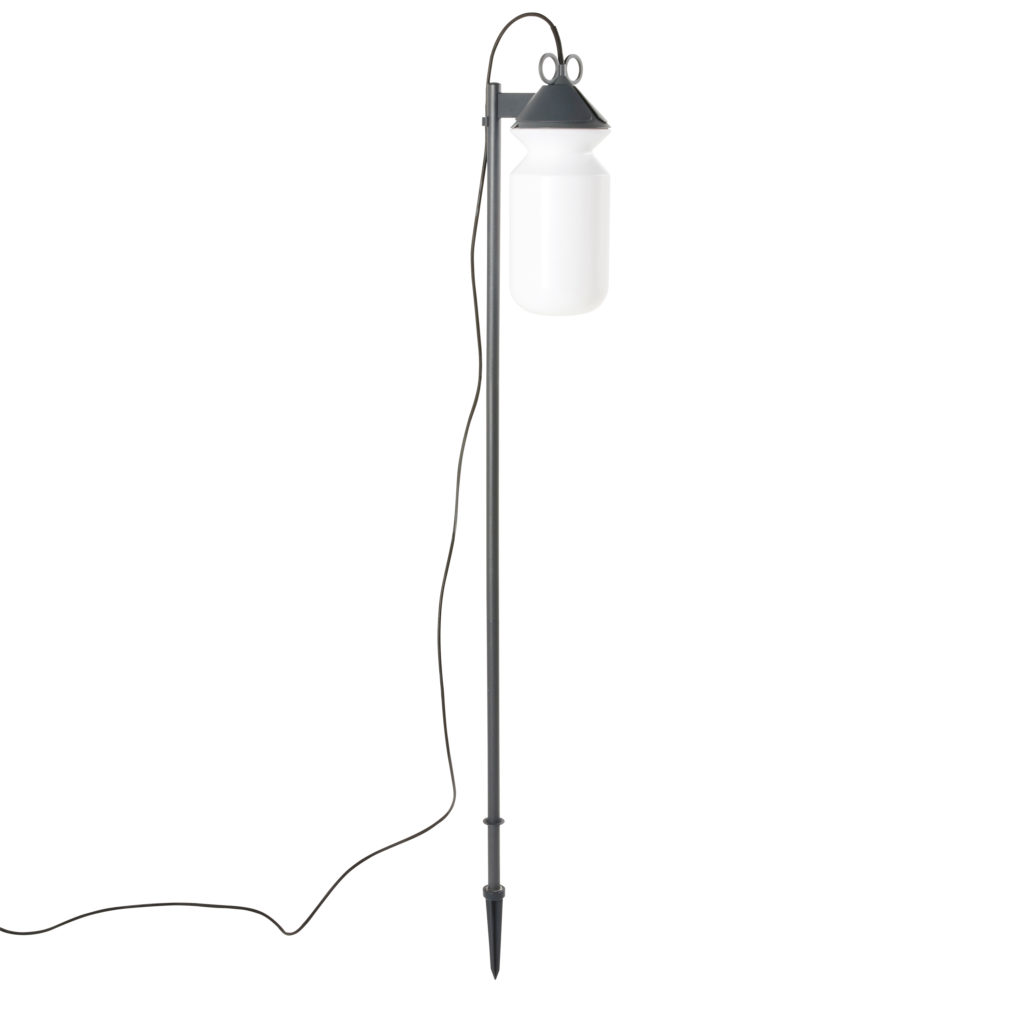 Portable (wirewith) lamp
Indoor/Outdoor
Soft resistant material (blown PVC)
+ polycarbonate shell to protect the bulb
Compatible with E27 bulb
IP44 for outdoor use
Cable 5m